Peter Walop has over 25 years of experience in the broadcast and telecom markets and led many service launches and company restructuring processes. Peter previously worked for Nozema, the Dutch broadcast network operator, as deputy CEO. In the past he also worked for Accenture, Hewlett Packard and PricewaterhouseCoopers Management Consultants. Peter holds a Master degree in Organizational Analysis & Behavior of the University of Lancaster, the United Kingdom, as well as a Master degree in Business Informatics of the Erasmus University Rotterdam, the Netherlands.

Julián has more than 32 years of professional experience in the broadcasting and telecommunication industry. Julián has been involved in the transition to digital television broadcasting in Colombia, Spain and Paraguay. He has also served as chairman of the multiplatform group of the ITU JWP 10-11S for digital multiprogram television. In the satellite broadcasting sector and digital television distribution, he has served over 25 years in a senior/leadership position managing large projects. Julián holds a PhD. degree in radiocommunications, a Master's degree in Telecommunications Engineering, and a Master's degree in Communications Systems and Networks, all from the poly-technical University of Madrid, Spain.
Hessel Abbink spent most of his career in consultancy for over 30 years. The majority of the projects were related to market liberalisation, licensing and economic analyses in the telecom and media sector. Hessel is also working as a professor of Finance and Sustainability at the Avans University of Applied Sciences. Hessel previously worked for Rabobank International, Andersson Elffers Felix, PricewaterhouseCoopers Management Consultants, BSO/Origin and Shell International Petroleum. Hessel holds a Doctor's degree in Sciences, Amsterdam University and a Honours degree in Physical Chemistry (MSc), Amsterdam University.

Les has over 35 years of experience in communications systems, including digital radio (DAB/DAB+/DMB and DRM), mobile communications (2, 2.5 and 3G), wireless broadband and satellite communications. Les is the owner of S-Comm Technologies in Australia and is the technical advisor of World-DMB and Commercial Radio Australia. Les previously worked for RadioScape Ltd. (UK), Verticalband (UK), Lucent Technologies and the Institute of Telecommunications Research at the University of South Australia . Les has a PhD degree and B.Eng Graduate Diploma from the University of South Australia.

Hans Walop has over 20 years of experience in the high tech healthcare enterprise software solution business such SaaS and the design and implementation of advanced ICT systems. He held various roles within the Healthcare ICT business, such as sales manager, product manager and digital transformation consultant. He was involved in the creation of a new start-up company in the international full body 3D security scanner business and has consultancy experience in the implementation of convergence license frameworks for national regulators and worked for Accenture as a business consultant. Hans Walop holds a degree in international economics, Erasmus University Rotterdam, the Netherlands and a Master in Hospital management and Healthcare economics, University of Barcelona and Pompue Fabra University, Spain.

Scott Minehane is an international regulatory and strategy consultant in the telecommunications sector and has been involved in advising investors, operators, Governments and regulators in Australia, Asia, the Pacific and South Africa for over 25 years. Scott runs his own independent consulting firm Windsor Place Consulting. Scott has a Bachelor of Economics (1986) and a Bachelor of Laws (1991) from the University of Queensland and holds a Master of Laws specialising in Communications and Asian Law from the University of Melbourne (1998).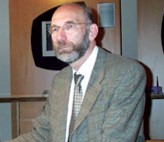 Jan Doeven has over 40 years of experience in leading positions in frequency management, broadcast network planning and introduction of new broadcasting services and technologies. Since the early nineties, he has been deeply involved, nationally and internationally, in planning and implementation of digital broadcasting networks. He participated in many international working groups and held chairmanships in EBU, CEPT and ITU committees. Jan manages his own consultancy firm. Jan previously worked for Nozema and KPN. Jan holds a Bachelor degree in Electrical Engineering ; Polytechnic Zwolle, The Netherlands.

Adrian Foster has over 30 years of consulting experience in regulations, licensing, spectrum management and auctions. Adrian is partner and Practice leader of McLean Foster & Co. Adrian previously worked for Sierra Systems, AMEC (formerly AGRA Inc.), The Ottawa Hospital and Healthcare of Ontario Pension Plan. Adrian holds a Master of Business Administration degree of the Schulich School of Business, York University, Toronto, Canada and a BA Honours degree in Political Science and Economics of the University of Western Ontario, London, Canada.

Daniel Copot has over 25 years of experience in broadcasting and telecommunications, especially in the areas of network design, deployment and business modelling. Daniel is the founder and general manager of Telesis, a telecommunications consultancy firm. Daniel is also the co-founder of Castoola, a system integrator firm. Daniel previously worked for IAS MURSKA SOBOTA, the European Union and ELTI Telecommunications. Daniels holds a MsC Electronics and BsC Industrial Engineering degree of the University of Maribor, Slovenia.

Amal Punchihewa is expert on broadcasting technologies, network design and deployment. Amal Punchihewa was the technical director of the Asia-Pacific Broadcast Union. He has over 30 years of experience in all three sectors of broadcasting; academia, research and industry. Amal graduated with BSc (Eng) Hons specialised in Electronics and Telecommunication Engineering from Sri Lanka, MEng from Technical University of Eindhoven, the Netherlands and PhD from Massey University in New Zealand.